Welcome
Cassiel Knight
, author of
Hit Me With Your Best Shot
to Jenna's Romantic Notions. Tell me, what do you think of my resolution to eat healthier?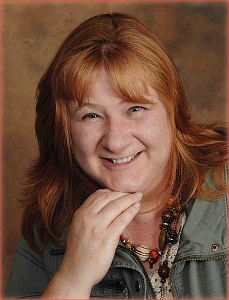 I think this one is on my resolutions each year—all through the year – every year. Eating healthier is a good idea in so many ways. Helps us lose weight, puts us into better moods, gives us more energy, can help us live longer. So why do so many of us fail at this every year?
'Cause it's freaking hard! And there are so many other nummy things out there, and by God, I'm an adult and if I want to eat that cake, I'm gonna. Sigh. Not a great start to sticking with my resolution is it? And certainly not going to inspire you all to eat healthier.
But, here's the thing—we know we should be. We KNOW this. It takes effort, planning and willpower. And a dedicated commitment to yourself. Aren't you worth it? I know you are; I know I am so let's make 2013 the year we actually eat healthier. Here are a few tips I've researched that actually make sense:
Baby steps. Take stock of where you are, what you eat now (and I don't mean a journal – ugh, that sounds like too much work). You know your weak spots. Maybe reduce or eliminate one thing. I resolve to reduce my mocha frappe' consumption to two per week (versus the four I'm currently doing).
Be a responsible consumer – don't shop when I'm hungry (everything looks good) and read labels. Know the carb content (I'm pre-diabetic) of what I'm eating, as well as fat and calories. What's your hot button?
Forget exercising. No, it's not what you think. Basically, it means don't think of exercising—think in terms of increasing the level of activity. If it means you use the elliptical, by all means, go for it. But don't think of it as exercising.
Focus on eating foods with staying power. No empty carbs. Fiber, healthy fat, etc. Eat more fruits and veggies as well as change to whole grains.
Make sure you include indulgences. Small portions and infrequent but don't forget them. You'll be less likely to overeat if you don't deprive yourself of the things you love. My indulgence is ice cream. Vanilla. I'm not giving it up – it will make me resent taking better care of myself but I'll have in moderation.
I'm sure there are more but I thought I'd start with these. I can do them. You can do them. Good luck!
Have a fantastic 2013!
Cassiel Knight resides in the beautiful, and evergreen, state of Oregon with her husband of over 20 years and two female Shih Tzus, which are her children in every sense of the word. When she isn't editing, writing or reading (and that is most of the time), she can be found playing with her Shih Tzus, gardening (when the weather permits and sometimes when it doesn't) and cooking fancy meals as long as someone else does the dishes. She writes paranormal romances with kick-assitude that blend archeology and mythology
—
just a few of her favorite things
—
for Samhain Publishing, Lyrical Press and Champagne Book Group.
You can find me at these places: