Who or what is
Bob Evans
? And Jungle Jim's?
I wanted to do something during our downtime on Friday at the Annual Reader Author Get Together, but I wasn't so sure about these Bob & Jim characters the conference volunteers offered to introduce us to.
I really had no idea, so I Googled. Aha, a family restaurant and a giant grocery store. I hadn't found anything else to do in Cincinnati, so I was game. We met the crew down in the lobby, and caravanned over.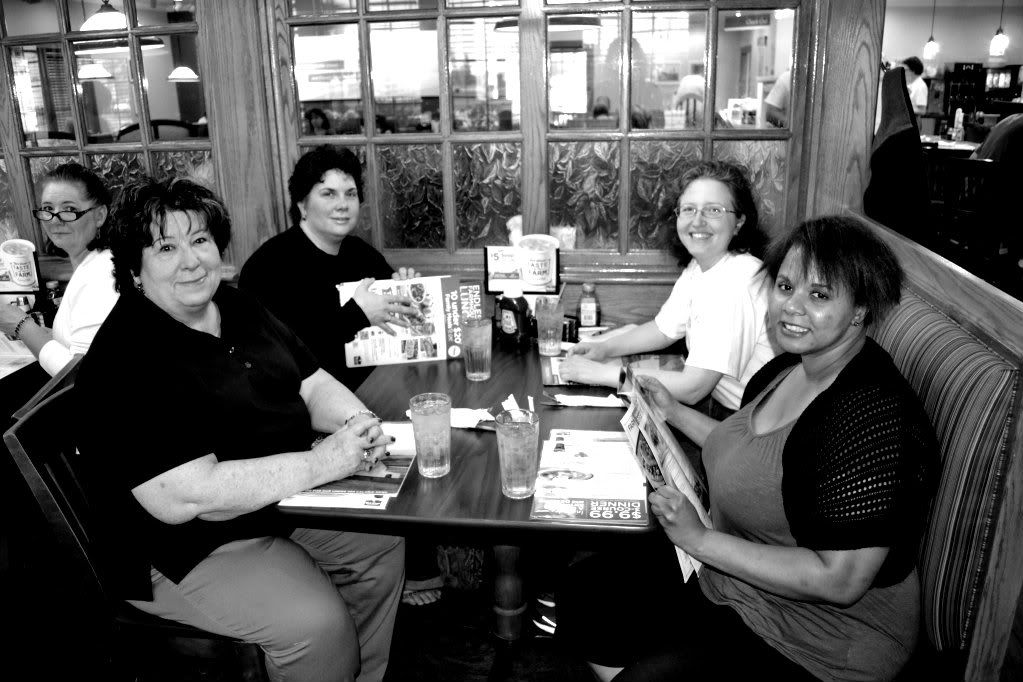 The volunteer who picked us up from the airport last night had said we had to try the sausage gravy at Bob Evans. Both
Paty Jager
& I were skeptical. Not much sausage gravy going on in Oregon. But,
Tianna Xander
talked us into trying hers. Much better than we anticipated!
Bob Evans is much like Denny's or Marie Callendars, so it was easy to find something for breakfast. Plus, we got to chat up other conference attendees and get some of my first-timer questions out of the way. Including questions about the 6 acre grocery store mecca, Jungle Jim's.
Everyone agreed we had to go see it...and since I'll try almost anything once, I was game.
Who am I kidding...they said I could have my picture taken by a giant corn cob. I was good to go.