After a foodie morning, we headed back to the hotel to get in line for registration at the
Annual Reader Author Get Together
. Yep, get in line for registration. Thankfully, we heard legends about the long lines over breakfast, and managed to secure spots by the Starbucks.
This registration line is the first place you get to meet people. Like a bookclub that drove in from Long Island, and a mother-daughter pair obsessed with
Sherrilyn Kenyon
. It was fun to watch people reconnect who hadn't seen one another since the last event.
And sometimes, their hello was just plain hilarious. Like when everyone decided to greet
Keri Stevens
by flapping their bat wings. I have no idea what it was about, but it cracked me up so I took pictures.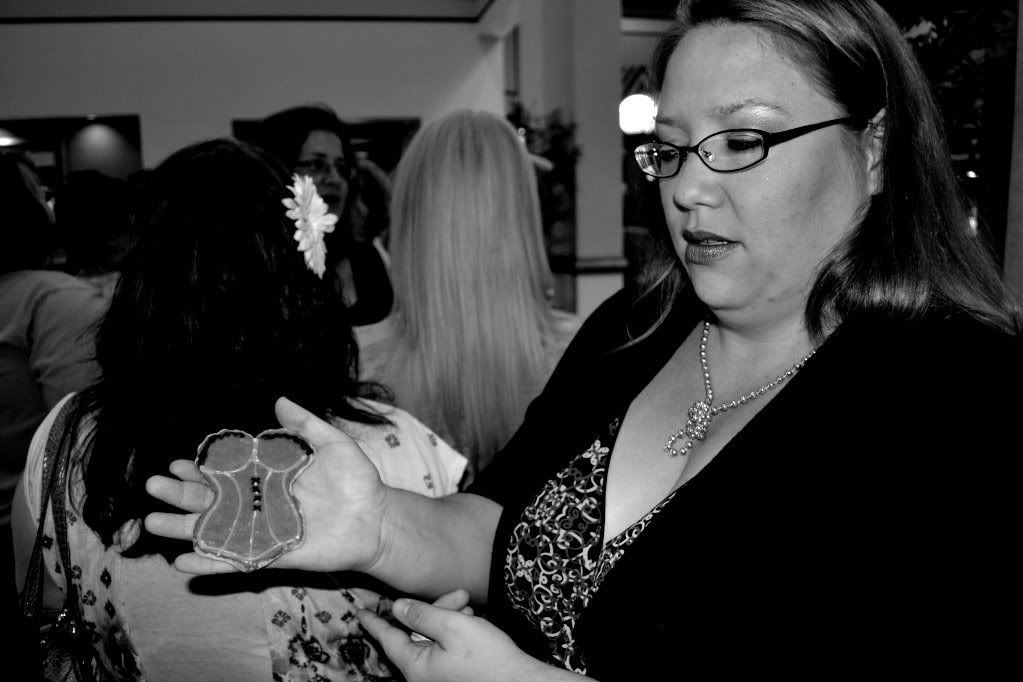 The line was the place to be...one woman brought cookies for everyone to share. Corset cookies of course, themed for the event.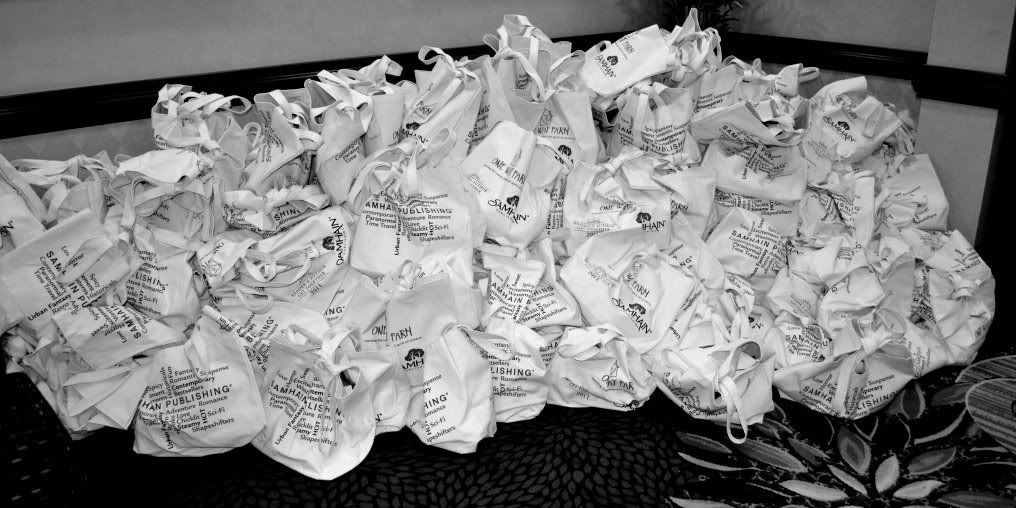 Once we got our name badge, we marched off to get a goodie bag filled with author swag, publisher goodies, and a free book.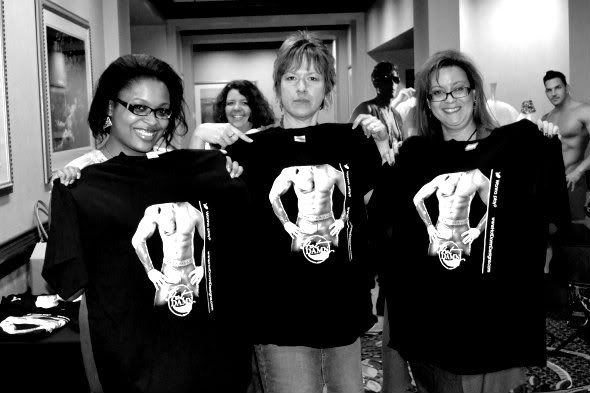 Then came the t-shirts! We all got one for the event, plus
Hot Damn Designs
were selling their own sexy version. Thanks to my
Romance Divas
for modeling the shirts.